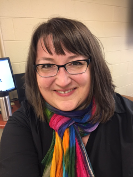 Stacey L. Williams, PhD
Dr. Stacey Williams currently is associate professor of psychology at East Tennessee State University. Her work focuses on stigma, psychosocial processes, and health, particularly in the LGBT community. Her current projects involve examining sexual and gender minority stigma and health disparities and campus climate. As co-facilitator of ETSU's Safe Zone Program, she seeks to educate allies and advocate for the LGBT community on campus. Dr. Williams also is the Chair of the ETSU Campus IRB.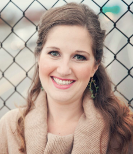 Abbey Mann, Ph.D.
Abbey Mann has recently earned a PhD in Community Research and Action and a graduate certificate in Women's and Gender Studies from Vanderbilt University. The central focus of her research is the relationship between stigma and health. She is specifically interested in the ways in which experiences of sexuality-related stigma affect physical and mental health in sexual minority women and the role that access to care plays in that relationship. Her other research interests include social determinants of health, stigma related to other women's health issues, and stigma related to seeking mental health care. She enjoys the outdoors and is excited to be starting the next phase of her academic journey in Johnson City, TN.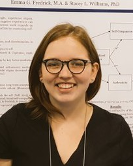 Emma Fredrick, M.A.
Emma Fredrick is a doctoral candidate at East Tennessee State University in experimental (social) psychology. She received her B.S. in psychology from Middle Tennessee State University and her M.A. in experimental psychology from East Tennessee State University. Broadly, her research interests are in the application of social psychological concepts, particularly those surrounding stigma, to the queer community. Her current work includes a mixed-methods study of sexual minority women's experiences in Appalachia; a large scale study of stigma and health at the intersections of gender, race, and sexuality; explorations of campus climate for minority students; and her dissertation work in which she is creating and validating a measure of bisexual experiences of microaggressions.

Website: emmagfredrick.com.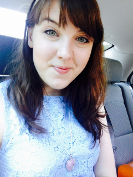 Sarah Job, B.S.
Sarah Job is a master's student at East Tennessee State University in experimental psychology. She recently received a B.S. in psychology from Tennessee Tech University where she graduated summa cum laude and received the W. A. Howard Award. Her research interests include stigma, as it applies to sexual minority women and transgender individuals, and mental health.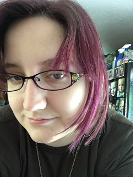 Kaity McKee
Kaity McKee is a senior honors-in-discipline psychology student, with intention to graduate in spring 2017. She plans to go to graduate school in health psychology starting in fall 2017. She wants to do research in chronic pain and chronic illness, and how they both relate to and affect psychology. She is currently working on her honors thesis, titled Experiences of Chronic Illness Across Age Groups.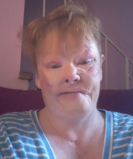 Sarah Humphrey
Sarah Humphrey is an undergraduate in clinical psychology with a minor is sociology at East Tennessee State University due to graduate in spring 2017. Her goal for fall of 2017 is to start graduate school for a Masters/PhD degree in clinical psychology to eventually work in a burn hospital to relay measures for people who are burned and their families cope with the stigma and other issues that associated with burn trauma.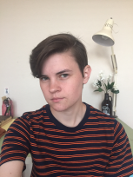 Aaron Granoski
Aaron Granoski is a senior undergraduate student at ETSU pursuing a B.S. in clinical psychology. Upon graduation, he hopes to attend graduate school to become a clinical mental health counselor. Specifically, Aaron is interested in someday working with LGBTQIA adolescents or working with children in a school setting.




Sheri L. LaDuke, PhD
Katie Klik, PhD: Postdoctoral Research Fellowship, Australian National University
Mandi F. Deitz, PhD: Licensed Clinical Psychologist, PTSD Clinical Team (PCT) Lead, Boise VA Medical Center
Daniel McKelvey, MA: Doctoral Student, Clinical Psychology, University of South Alabama
Ashley Dickson, MA: Interim Director of Northeast State College Access Programs, Northeast State Community College
David Hutsell: Psychology Assistant/Treatment Technician, Court Clinic, Cincinnati, Ohio
Sean C. Rife, PhD: Assistant Professor of Psychology, Murray State University; Received PhD from Kent State University
Desta Taylor, MA
Holly Hopson, MA